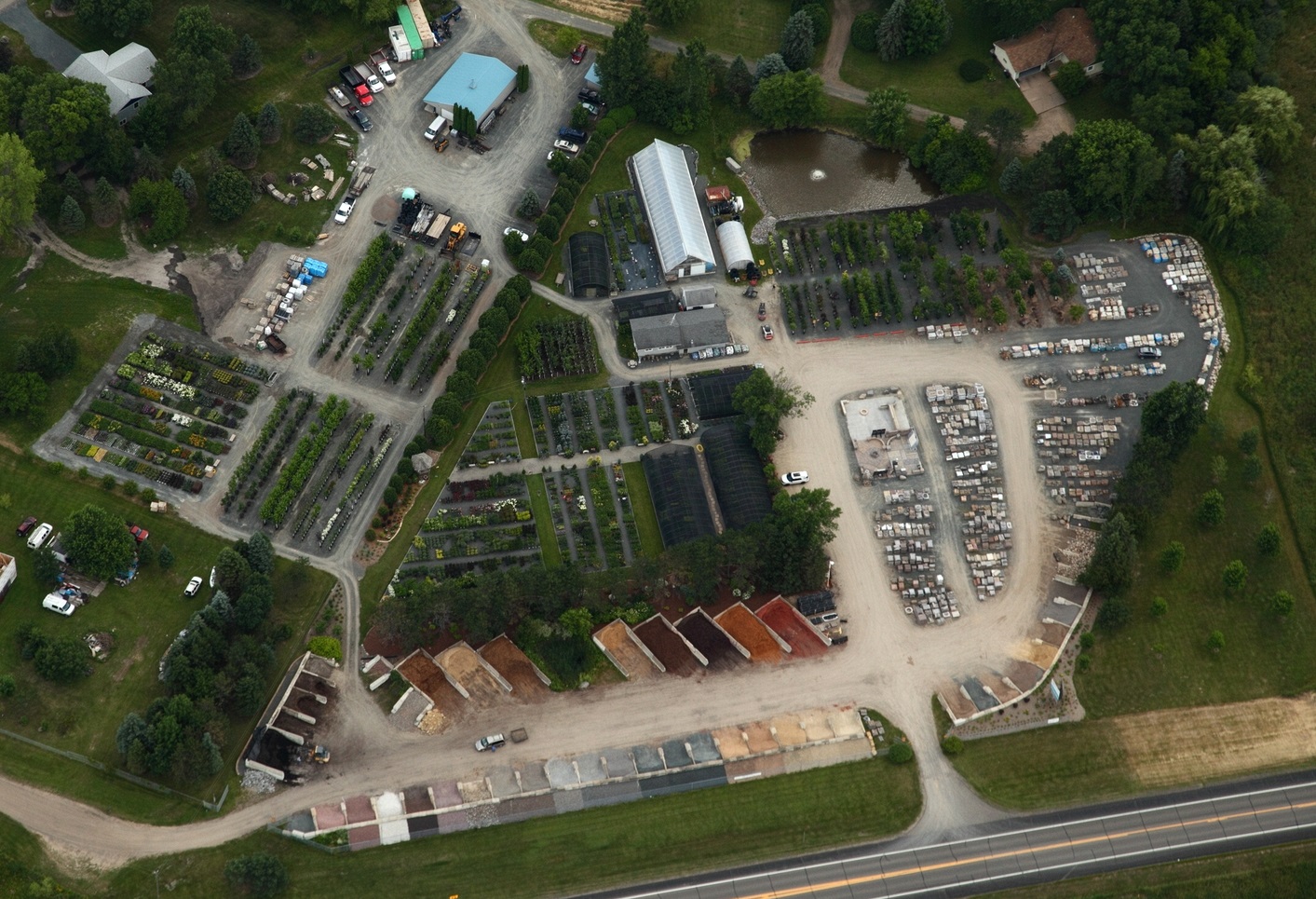 About Us
Applewood Nursery & Landscape Supply is a large garden center and landscape supply company located in Forest Lake, MN. We carry a wide variety of trees, shrubs, and perennial plants, as well as pavers, block, natural stone, bulk landscape rock, mulch, soils, and more. We are open to the public, and encourage customers to come visit us, walk around our beautiful grounds, and let us help you create the landscape of your dreams.
Our History
Applewood Nursery started in the mid-1960s. We have been at our current location since 1975.  Over the years, there have been many changes in the types of products we carry, but our commitment to high quality products and excellent customer service has never wavered.  The nursery is a member of multiple industry associations to help us stay on the forefront of new products, installation methods, and trends.  Some of these associations include the Minnesota Nursery & Landscape Association and The Garden Center Group.
Our Mission
We strive to provide great products and reliable service for our customers.  The knowledge and experience we have on site allows us to provide our customers with a service like no other.  We hope you enjoy using our products and growing our plants as much as we enjoy providing them for you.  We strive to be "Your One-Stop Landscape Shop".
Our Community
We belong to a close-knit community, and being a part of that community is something we cherish.  Since taking ownership of the nursery in 2004, we have made it a point to give back and help when we can.  We work with many local churches, Eagle Scouts and non-profit organizations. We also sponsor local events like the 5K Lindstrom Loppet.
We truly aspire to be "Your One-Stop Landscape Shop".  Please feel free to give us a call if you have any questions at 651-462-5554, or stop in and talk to our staff.
Our team
Linda Curtis
Accounting and Sales
Jerry Curtis
Heavy Equipment Operator
Bob Lind
Garden Center Manager
Jake Larsen
Lawn Care and Snow Removal Expert
Rana Campbell-Beams
Marketing Manager
Kelli Jo Olson
Human Resources
Stacy Carlson
Plant Expert
Who Are We?
It takes a whole lot of people to run and operate a nursery and landscape supply business of our size. Because of this, we have a large, seasonal staff that is 100% committed to helping you achieve all of your gardening and landscaping dreams... Oh yeah, and we like to have fun while doing it!
Interested in joining our team? Stop by and fill out an application!
Commitment to our customers
100%
Dirty hands and smiling faces
100%
Prefers Mountain Dew over water
75%